🎀 Welcome to my message wall! 🎀 Edit
I'm Blueberry706, an administrator on the PJ Masks wiki since May 8th, 2020!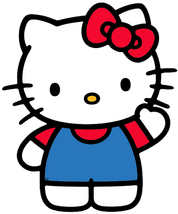 Need help? Got any questions, comments or concerns? Want to chat for a bit? Don't be shy to message me here. I'll always be able to help anybody who needs any assistance on the wiki as that's an admin's job to do so. I also have Discord if you want to chat about things that are not related to the wiki: Blueberry706#8066
Please do not intimidate me or another admin with sockpuppet accounts if you were blocked. That will only get you into more trouble. If you'd like to appeal from a block, please do that with manners and with kindness.
One more thing to know: I do not work on the wiki on Saturdays as it's against my religion to do work on that day. The days I'm available Sunday-Friday though if you need any help!
Have a fantastic day and happy editing!
~Blueberry706 💗

Give Kudos to this message
You've given this message Kudos!
See who gave Kudos to this message
Community content is available under
CC-BY-SA
unless otherwise noted.