Welcome to the PJ Masks Wiki
You are on the home page of the PJ Masks Wiki, a wiki for the Canadian-animated Disney Junior series PJ Masks, which premiered on September 18, 2015! The show focuses on three kids who have super-powered pajamas to help them save the night (and day) from being ruined by villains such as Romeo and Luna Girl. The show also teaches morals on how to be a better person!
This wiki, founded on September 19, 2015, features all kinds of information about PJ Masks characters, episodes, vehicles, locations and more! To begin, click on any link on this page or "Random Page" in the navigation bar to get a surprise!
Please look at our guidelines before editing or commenting.
---
Recurring villain in PJ Masks
Night Ninja is one of the three major villains in the series.

A Splat-Sticking, back-flipping Ninja who wants to show everyone that he's the best at everything! Even his team of Ninjalinos must make sure they step in line and let him lead the way on a mission to take the greatest assets of the city - like the PJ Masks HQ!

Night Ninja wears a fully-covered navy blue ninja costume with nighttime-like stars on it. He has blue eyes.

(Read more here...)


---
Since Night Ninja earned his spot on the featured characters section in January 2018, every character from PJ Masks has had a month on our featured characters section. As new characters are expected to debut in Season 2, the featured character voting poll will be temporarily put on hold until Season 2 premieres. We apologize for the inconvenience! In the meantime, you can request next month's featured image to SirBlaze on his message wall.
Facebook fan group
We now have a PJ Masks Facebook fan group for all fans! Click here to join!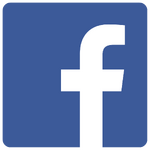 This wiki is a fan-oriented website for archival and educational purposes only. PJ Masks belongs to Entertainment One, Frog Box, TeamTO & Disney.
Next episode
Season 2, episode TBA
"To be announced" will premiere on:
Time, date, and channel to be announced.
Synopsis:
To be announced.
(Read more...)

---
More upcoming episode premiere dates...

Wiki & series news
(1/25/2019): Our wiki's domain has been changed from pj-masks.wikia.com to pj-masks.fandom.com, as with most other wikis on the FANDOM network. Nothing else will be changed on the wiki. Thanks!
(1/3/2018): Season 2 is premiering soon, but due to a recent DMCA complaint from Entertainment One, articles for a few particular upcoming characters are not allowed to be created (the names of the disallowed characters will be specified if/when they debut in the series). Creation/restoration of said articles will likely cause more issues for the wiki and its administration, so please follow our instructions. Contact SirBlaze if you have any questions.
PJ Masks on soci3al media
Polls
To vote on more polls, click here.
Which main character is your favorite?
Which villain is your favorite?