Welcome to the PJ Masks Wiki
You are on the home page of the PJ Masks Wiki, a wiki for everything related to the Pyjamasques, which started on March 29, 2007!
Pyjamasques are a franchise of characters that was initially created for French picture books, and gained worldwide popularity on television in 2015. The series focuses on a brave band of heroes who have magic pajamas, and set out to face fiendish villains to stop them messing with everyone's day (and night). The series also gives people the feeling of being able to overcome their fear of nocturnal anxieties and teaches morals on how to be a better person!
This wiki, founded on September 19, 2015, features all kinds of information about the PJ Masks/Pyjamasques characters, books, television series, locations and more! To begin, click on any link on this page or "random page" in the navigation bar to get a surprise page!
Please look at our guidelines before editing or commenting.
TV series
---
To read more about the PJ Masks television series, click here.
Fanon Wiki
As this wiki is for legitimate information only, please keep fanon material off from any pages. This includes roleplaying, shipping, and episode ideas, period. However, you may post your fan-made theories and headcanons in blog or discussion posts. We also endorse a PJ Masks Fanon Wiki, so you may also go over there to discuss such topics.
Facebook fan group
We now have a PJ Masks Facebook fan group for all fans! Click here to join!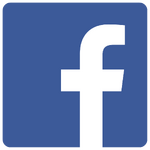 This wiki is a fan-oriented website for archival and educational purposes only. The Pyjamasques belongs to Romuald Racioppo, and the PJ Masks belongs to Entertainment One, Frog Box, TeamTO & Hasbro.
Users
You must be logged in order to edit or comment on the PJ Masks Wiki.
You must be 13 years of age (16 in California & the European Economic Area (EEA)) or older in order to create an account.
It is against the law and against FANDOM's Terms of Use for users under this age to create or use Fandom accounts.
Latest promo/clip (July 2022)
PJ Masks Administrators