Sac-à-oubli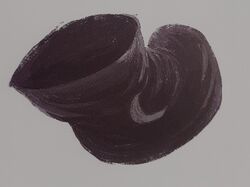 From "La Légende des Pyjamasques"
The Sac-à-oubli (English: Sack-to-Oblivion) is a magical bag that Sorceline used to capture the Pyjamasques and their totem animals. It has the ability to make anything and anybody disappear to oblivion when caught inside the bag. It can also carry other objects such as toys and gifts as seen in "Les Pyjamasques et le cadeau de Sorceline."
According to "La Légende des Pyjamasques", it was previously used by the Pyjamasques who trapped the Sorceline and her mitomites in the bag as punishment for her envious actions of imprisoning the other kids' totem animals.
Objects
Transformation Devices & Powers
| Animal Totems | Animal Amulets | Pyja-Magic |
| PJ Crystal Totem (PJ Power Crystals) | Moon Crystals | Luna Crystals | Teleporting Crystal |
Technology
| PJ Picture Player | Amaya's laptop | Cellphones | Tablets | Magical Costumes (Magic Pajamas, PJ Spacesuits) | PJ Wings | PJ Communicators |
Vehicles
| Super Vehicles (Chat-Bolide, Cat-Car, Gekko-mobile, Astro-Hibou, Owl-Glider, PJ Rovers, PJ Seeker, PJ Jet, and PJ Sub) | Batmobile | Egyptian Chariot | Flying Machine | Roméo Mécano's Lab | Romeo's Lab (Laboggan) | Tracker Whacker | Aéro-Lune | Luna Board | Jumping Balloons | Ninja Bus | Motorboats | Airshow Planes | Robot Floats (Candy Train, Laughing Lizard, Pirate Ship, Rainbow Float, Card Float, Cat Float) | Hot Air Balloon | Wolf Wheelz | Sky Factory | Police Car |
Weapons
| Robot |

The Seed of Orticia

| Flying Machine |
| Animal-Metamorpho Ray | Anti-Gravity Machine | Baby Beam | Ball Cage | Big Box of Bad | Biggie Chews | Bounce-a-lot Machine | Clumsy Ray | Electromagnet | Fly Bots | Forcefield Thrower | Giant Pinball | Go-Slow Ray | Hologram Machine | Ice Machine | Invisibility Ray | Laboggan | Multiplying Machine | Non-stop Dance Invention | Opposite Ray | Pinball Machine | Pogo Dozer | Power Copier |

Naughty Beam

| Radical Romeo Remote | Rainbow-matic | Rewind-O-Ray | Ride Wrecker | Robette | Robo-Cat | Robot Floats | Robo-Gekko | Robo-Owl | Robo-pterodactyl | Robot | Romeo Dolls | Romeo's Laboratory | Rottenator | Shrinker | Shrinky Snacks | Sky Slam Squeegee | Sky Factory | Sniff-O-Whiff | Space Laser | Spy-Bot | Squash-a-tron | Strength Booster | Super-Duper Smelly Spray | Super Space Sucky Ray | Teleporter | Tracker Whacker | Voice Box | Vacuum of Doom |
Aéro-Lune | Aimant-Lune | Sac-à-oubli |
Luna Board | Luna Magnet | Lunar Dome | Moon-Ball | Moonfizzle Balls | Luna Wand | Moonflowers | Moon Crystals | Clouds | Luna Crystals |
| Jumping Balloons |
| Gems of Ninja Dreams | Motorboats | Munki-gu Statue | Ninja Bus | Sticky Splat (Sleepy Splat) | Smoke Bombs | Stone of Splat | Wand of Storms |
| Moon Sand | Metal Moons |