PJGigant

Name

PJGigant

Nicknames

Idk (idk isn't a nickname btw XD)

Age

14

Gender

her/she

Location

USA

Birthday

June 17

Likes

PJ Masks, Animating, This Wikia, Xavier Riddle and the Secret Museum, Acting and putting on pretend plays (in front of my siblings), Reading, Voice Acting (for SAFC), Little House on the Prarie, playing with my siblings, playing outside

Dislikes

Pharaoh Boy, Cameron, internet trolls, being called a big brain, Octobella (sort of), school (did not realize it would take over everything lol)

Debut

June 18, 2020
Salutations! I'm PJGigant. I like to animate. In fact, I made a show called SAFC and put it on YouTube. I've been a fan of PJ Masks since 2017 and ship Catlette (Catboy x Owlette) and Lunakko (Luna x Gekko). I found this wikia in 2018 and became a user in 2020. Also, I like making things out of cardboard. My username is divided: PJ - stands for PJ in PJ Masks and Gigant - is what my PJ Masks action figures call me in my miniature Tarabiscoville (I pretend they talk to me. I'm weird 😑). I want to help the wikia grow and make sure it's kept clean.
Have a blessed day!
Here are other wikias I contribute to: [| PJ Masks Fanon Wikia], and [| Xavier Riddle Fandom], [| SAFC Wiki].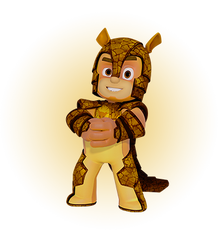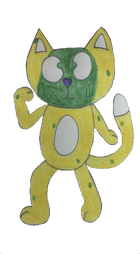 Fav Characters
Facts About Me
My favorite colors are purple and red.
My favorite animals are owls, "woofys" (wolves), and unicorns.🦉🦄🐺
I can do 9 different voices.
I can speak some Italian. 🇧🇬
I am a black belt in Taekwondo. 🥋
I have been animating for 3 years.
Gallery
Cardboard Tarabiscoville
Greg's Face Memes
Spoilers for SAFC
Thank you for visiting my user page. If you have any questions or concerns leave a message on my message wall. Also, please listen to the admins and respect them. They are trying to make the wiki a better place. If you get blocked, that's on you not them. Unless it was just a misunderstanding, fill out Blueberry706's Block Appeal Form to explain why you want your account unblocked. And please make sure to read the guidelines before contributing if you are new to this wiki. Hope you have a great time on the PJ Masks Wiki and Merry Christmas! 🎄🎁